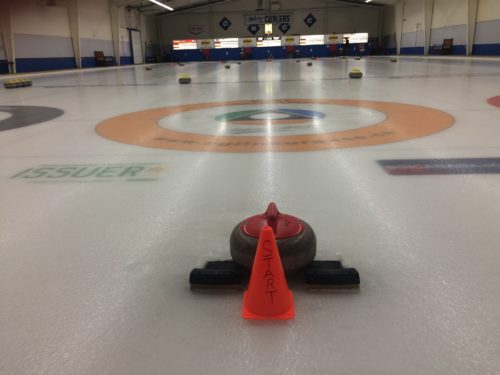 New to the CN Curling Club is "Curling Golf"
Curling Golf combines the Finesse of Golf with the On Ice Strategy of Curling.
Want to try something New for your next Company Event or Staff Function?
Curling Golf is a new Rental Option at the CN Curling Club. It's a great event that will get everyone involved. With no sliders or sliding involved, even someone who has never curled can have immediate success with Curling Golf. Using a "stick" from a stationary position, golfers push their shots while avoiding various hazards.
Our nine hole, par 27 course will provide challenge for any and all skill levels
Options include
Standard stroke play
Best Ball competitions
Shotgun starts
and much more
Enjoy playing, viewing from around the ice, in our heated lobby or while enjoying a beverage in our upper level lounge.
Fun for all ages.
Contact us for more information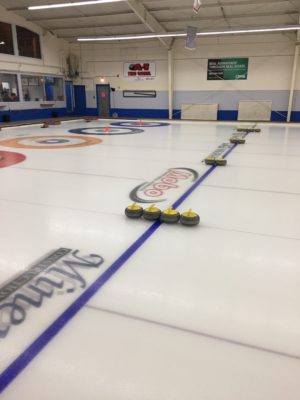 Here's a quick video of Curling Golf