YES!! Indoor Pickleball is officially coming to the CN Curling Club!!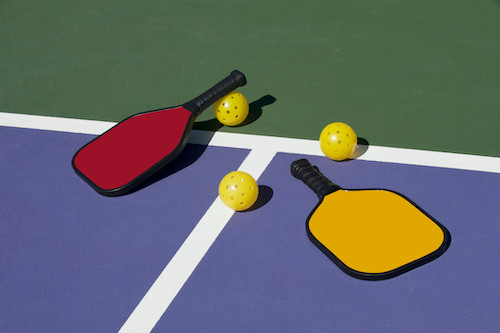 No wind, no rain, no bugs and no more "The sun was in my eyes" excuses!
Nets and Balls supplied, bring your own paddles
Lots of fun!
Lots of Parking
Lots of room around and between the courts
Lots of seating – Upper & Lower viewing areas
Washrooms
Fully stocked and licensed lounge and a great staff to take care of your needs.
Start Date
The season will start April 25th, 2022 and close September 12th, 2022
3 day leagues: Monday through Friday (***POSTPONED UNTIL FURTHER NOTICE***)

8:30am to 10:30am
10:45am to 12:45am
1:00pm to 3:00pm

1 Evening league: Monday, Wednesday, Thursday
1 Evening league: Tuesdays
Online application goes live April 4th, 2022 at https://cncurlingclub.com
Cost
Annual membership fee: $30
Game fee $5.00/2 hour session
Membership privileges include:
Pickleball Canada, Pickleball Saskatchewan and Pickleball Saskatoon registration fees, insurance, and numerous benefits and discounts
Regular newsletter updates from Pickleball associations and our club
Insurance coverage
Player development
Qualification to play sanctioned events
Weekly 50/50 Toonie draw
Club discounts:

15% off Facility rentals
15% off Club banquets/dinners
Curling fee discounts:

25% off for new curling members
$20 / league discount in subsequent years
Prepay Options
Single League: $80
Two Leagues: $150
3 or more Leagues: $200
Or purchase packages of 10 game sessions for $45
Registration
For further information, please e-mail Gord at gmcncc@shaw.ca